In honor of motherhood and all Mothers everywhere, we've partenered up with Every Mother Counts – Christy Turlington Burn's foundation dedicated to making childbirth safer for every mother across the Globe. Creative Director at Onia and Mother of 3 – Dalia Cunow weighs in on the ever so challenging work / life as a mother balance.
Onia: Tell us a little bit about how your involvement with Onia began?
Dalia Cunow: Growing up I always had a very strong connection to swim and resort wear. My father founded the iconic beachwear store "Wings" and I was a competitive swimmer throughout high school. As a young adult I hadn't originally planned on going into fashion and instead got my master's degree in psychology at Columbia University. I spent a few years teaching mindfulness meditation and yoga to youth in New York City schools, but eventually found my way back toward my roots.
When my husband and I started dating he began joining my family on beach vacations and realized he needed proper swim trunks. At the time, there were no men's brands that offered fashionable contemporary swimwear that suited our aesthetic thus, Onia was born. Four years later we came to the realization that there was also a void in the women's swimwear market for chic innovative swim. That's when I came on to help develop our women's line.


Mothers day is a holiday widely taken for granted – can you explain to our readers what the collaboration means to you?
While I am fortunate to have safely delivered three healthy babies, women around the world face tremendous hardships in their journey toward becoming a mother. Every Mother Counts is a non-profit dedicated to making childbirth safe and respectful for every mother, everywhere. I am in awe of the work EMC does, and sought out a way to support this amazing organization.  Together with EMC, we designed a capsule collection of mommy and me bathing suits and 50% of the proceeds will be donated to EMC in an effort to help mothers around the world gain access to maternity care that they need.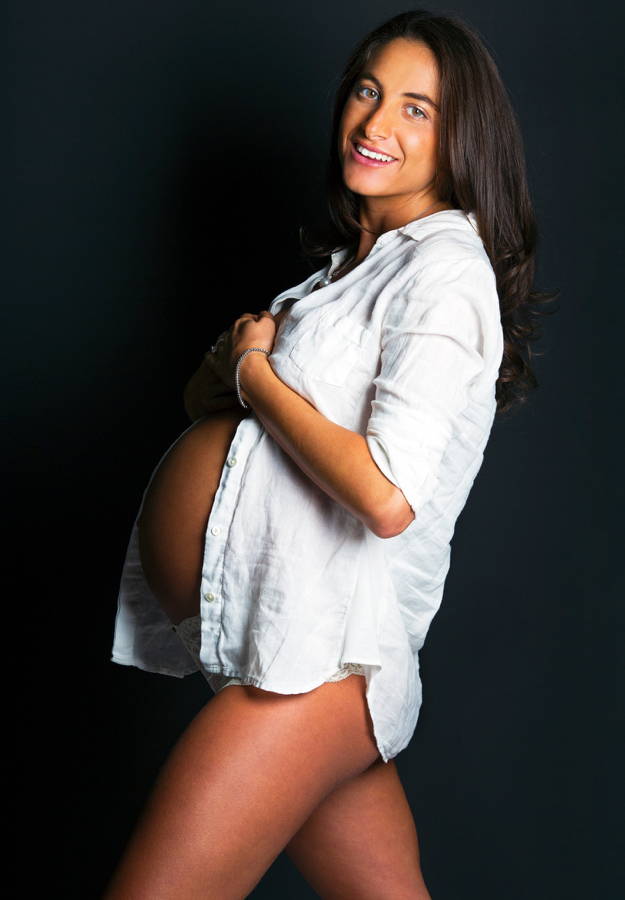 I love the beginning of every season when we can start fresh, sourcing new innovative fabrics and trim, exploring new options for styles, and discovering inspiration for prints.
What is your favorite part of designing swimwear and what is the most challenging?
I love the beginning of every season when we can start fresh, sourcing new innovative fabrics and trim, exploring new options for styles, and discovering inspiration for prints. The most challenging part of the process is learning to work within technical limitations. However, often these challenges enable me to work creatively with my team to develop more interesting designs.


Where do you find inspiration for your collections?
There are a myriad of sources through which I find inspiration, books, magazines, travel, nature… Our Spring 2019 collection was inspired by the Memphis Milano design movement of the 1980's. Thus, our design team visited the apartment of Raquel Cayre, curator of the Instagram account @EttoreSottsass the founder of the Memphis Milano design movement. Her apartment is practically a gallery filled with Memphis Milano books, furniture, and artwork. Being located in New York City grants us access to some of the most amazing museums, galleries, stores, exhibits, and creative people.


What do you do to unwind and what does self-care look like for you?
The way I recharge is making time to spend with friends. Sometimes as a mother you can get caught up in the minutia of your children's everyday lives. It helps to have some time to relax and laugh with a friend. It reminds you of your identity apart from being a mother. 
What advice do you have for mama-preneurs out there?
Accept help when its offered and be easy on yourself. Often times we feel pressure to be everything to everyone and that's just not possible. It's wonderful for your children to look up to you as a successful woman, but don't feel like you need to have everything perfectly put together all the time. It's important to be genuine.


Do you have any tricks when it comes to balance?
It helps to stay organized so that you can be prepared. For instance, on Sunday's I try to plan out the family dinners for the week and make sure I have all the ingredients I need. This way I'm not stressed and scrambling to figure out a healthy meal to make at the last minute. That said, don't sweat the small stuff. It's perfectly acceptable to make it a pizza night when cooking just wasn't possible that day.


What do you find helps you stay organized and focused?
Time management (and coffee!)


What is the most challenging part of being a working mom?
Having confidence in my ability to get it all done. When there are a lot of spinning plates it's easy to feel overwhelmed, but when you can have a friend give you a little pep talk you can convince yourself that you can take on the day.


What are you reading?
Pachinko by Min Jin Lee. 


What are you watching?
Marvelous Mrs. Maisel.