A few words with New York-based Swede, branding and marketing expert, Babba C. Rivera.
Onia: Entrepreneur and industry leader with no sign of slowing down – what would you say has been the driving force?


Babba: I think I was born to create. I find the most joy when I feel like I have a platform from which I can create. I can get bored when I'm in a job or situation that is slow moving or predictable.

Onia: Could you tell us a little bit about your background and how your former work
influenced your decision to start your own brand marketing agency?


Babba: At Uber and Away, I experienced firsthand the need for a new-age approach to marketing. Following launching Uber in Sweden, working as Head of Partnerships for Uber in NY and a position as Director of Brand Marketing at Away, I launch bybabba in the hopes to close the gap between traditional agencies and next-gen brands.

Onia: Have you always had an inclination toward finding and creating value?


Babba: I think so — sometimes to a fault. I was raised in a home where no one ever chilled or just sat down to read a book, so naturally I've gravitated towards always being productive and always creating value, whether that's cleaning my home or reaching inbox zero from the backseat of an Uber car. I'm learning to appreciate moments of stillness and I'm still rewiring my emotions to not feel guilty for taking time to do nothing.
Onia: Have you always trusted the process?


Babba: I've always said that it is not so much about the destination but rather the journey. I think if people are too focused on the outcome the process is usually quite unenjoyable for them. While having an end-goal is valuable, it is crucial to be present during the process and learn along the way.
Onia: What does a typical morning look like for you?


Babba: I wake up around 6 am, make a morning smoothie, take Blue outside for a quick walk and then head to a 7 am Soulcycle class. After my workout, I go home to shower and enjoy a slow morning with home-made breakfast, while listening to podcast episodes from SuperSoul with Oprah or Goop.
Onia: In your most demanding moments – how do you remain calm under pressure?


Babba: I like to write down to-do lists because that allows me to relax my brain — holding mental to-do's in your brain is extremely exhausting. After writing things down I often find it to be pretty manageable after all and I realize I actually don't have to worry about seemingly overwhelming tasks.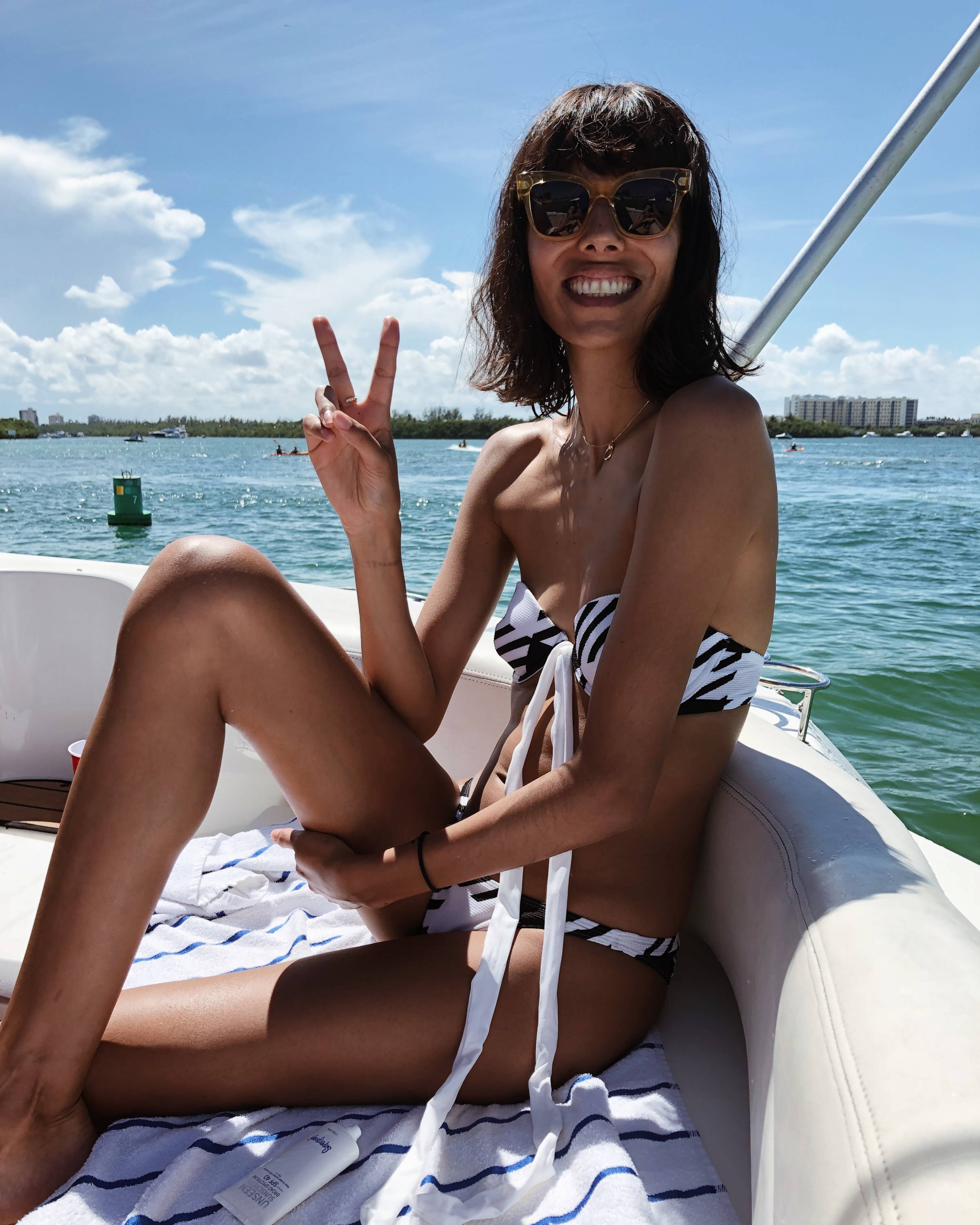 I've always said that it is not so much about the destination but rather the journey.
Onia: Your take on vulnerability in the workplace as a strong female leader?


Babba: I think it is important to show that you're human too. I'm very open about how I am feeling and I try to remove stigmas around not always feeling great. It's ok to have a bad day and it's ok to not feel like coming into the office if you're experiencing something.


Onia: Your support for shared empowerment is clear – who are some of the women that
empower you?


Babba: I feel lucky to be surrounded by women who empower me on a daily basis. I work with an unstoppable group of females at bybabba and I'm surrounded by badass female entrepreneurs and change-makers who are truly paving their own way.
Onia: The constant demand for content can be overwhelming and standards unrealistic – thoughts on disconnecting / best practices for balances for both brands and individuals?


Babba: I think it is more important in today's society to present intentional content versus mass amount of content with lower impact. Quality vs. quantity. With that I believe that the balance lies in what brands do offline as well. There is a demand for equality and diversity, beyond mediaspeak. Consumers are now holding brands accountable to take responsibility for their actions. The desire to be part of something greater and align with brand values is stronger than just content and product.

Onia: In what direction do you see the evolution of the digital landscape moving next?

Babba: Directional and progressive marketing in today's society requires authenticity. I think a shift is already present, but will continue to unfold, moving into a more inclusive, transparent and diverse phase.

Onia: What's your favorite bikini from the Summer '19 Safari Collection?
Babba: I love the Jenna One Piece in Graphic Zebra!

Onia: Lastly, how would you define success?


Babba: I believe success is defined differently based on each individual and is a definition that is
constantly evolving. For me, success is being able to design your life — both professionally and
personally. With that, having the freedom to create.