From the early '50s to the late '70s, photographer Slim Aarons was — pardon the forthcoming alliteration — the de facto and definitive chronicler of glamorous globe-hopping, a visual version, say, of his contemporary, Truman Capote. Capitalizing on the rise of the jumbo-jet in the mid-Twentieth Century— and the jet-set created in its wake — Aarons traveled anywhere and everywhere exotic (preferably with nepotism, a yacht, and/or stately mansion involved) to capture golden snapshots of effortless, unabashed hedonism, what he famously called "attractive people doing attractive things in attractive places."
In snaps studiously aped (and often reposted) by Instagram "influencers," Aarons' lens focused on beautiful, moneyed, and, of course, carefree socialites vacationing, partying, lounging, imbibing, or, in most cases, all four. Appearing in the glossy pages of Town & Country, Travel + Leisure, Holiday, and a particularly celebrated 1974 coffee table book, A Wonderful Time, Aarons shared a technicolor glimpse into the world's leisure capitals; Think: Blonde heiresses and their pedigree dogs in Palm Beach, European royalty doing lazy laps at Hotel Cap, and titled aristocrats sunning in Cotswolds castles. But, above all, the shutterbug loved a fabulous pool.
So, why not take a digital dip by way of our compilation of Aarons' greatest poolside hits. Grab a margarita (or, for authenticity's sake, a dirty martini) and dive in — in Slim's world, the water's always warm.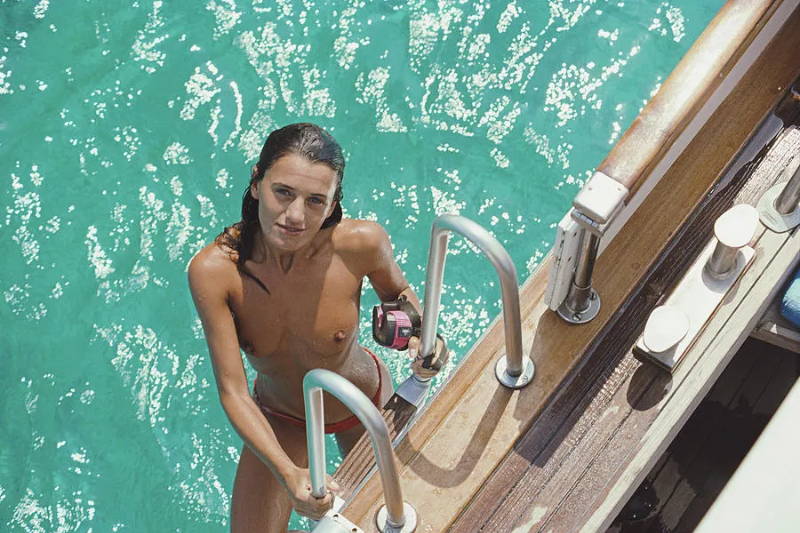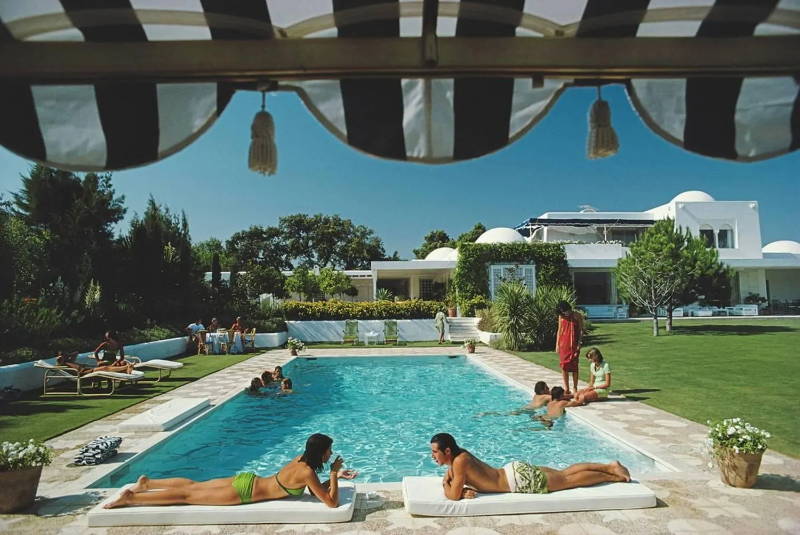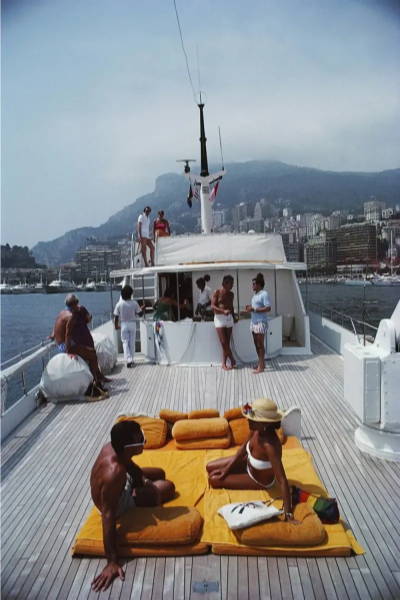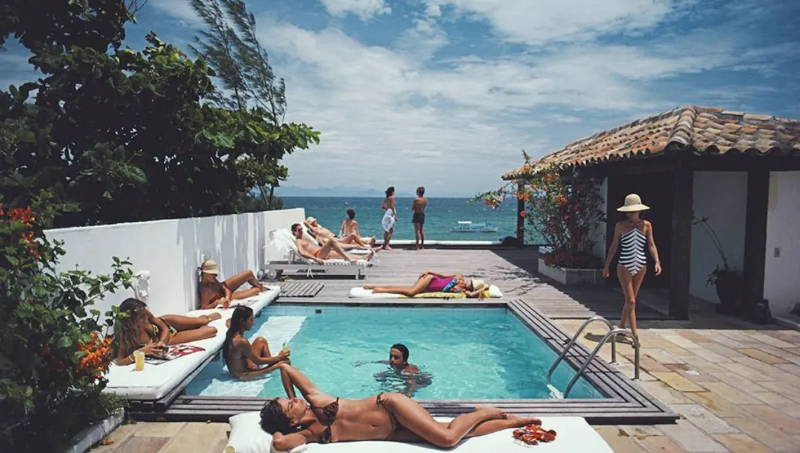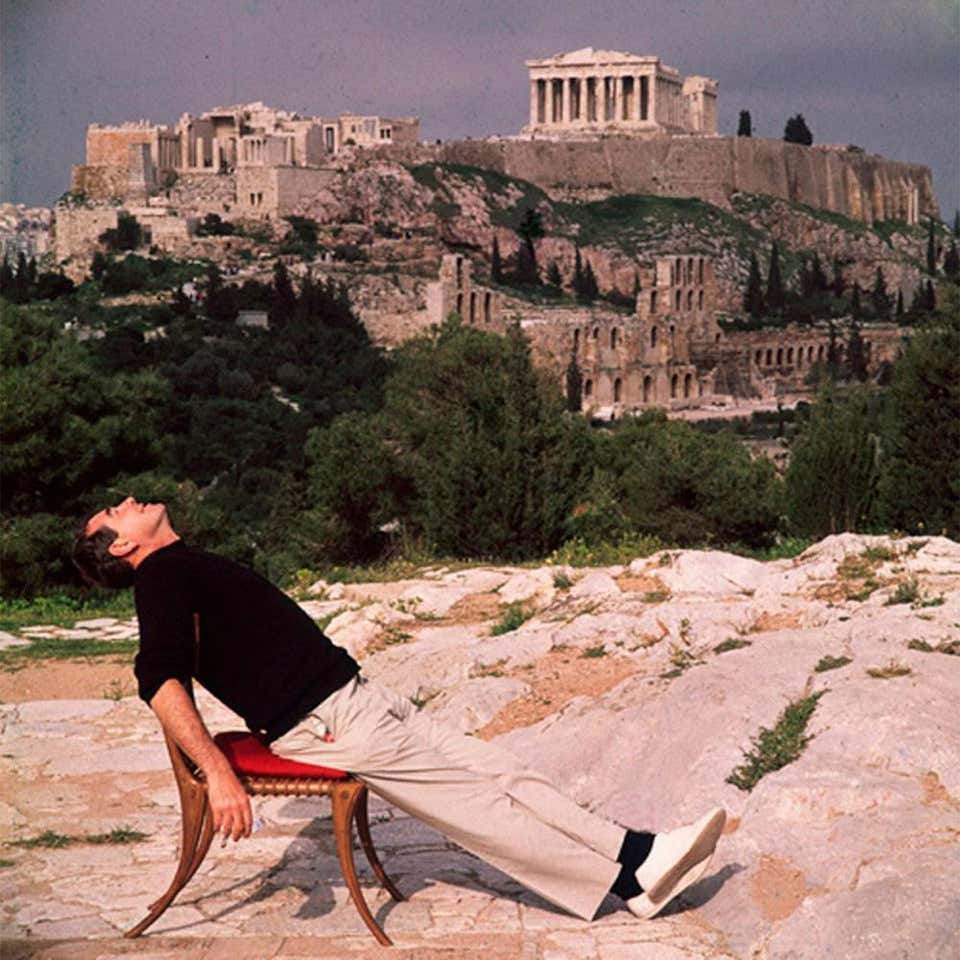 I have concentrated on photographing attractive people who were doing attractive things in attractive places. — Slim Aarons